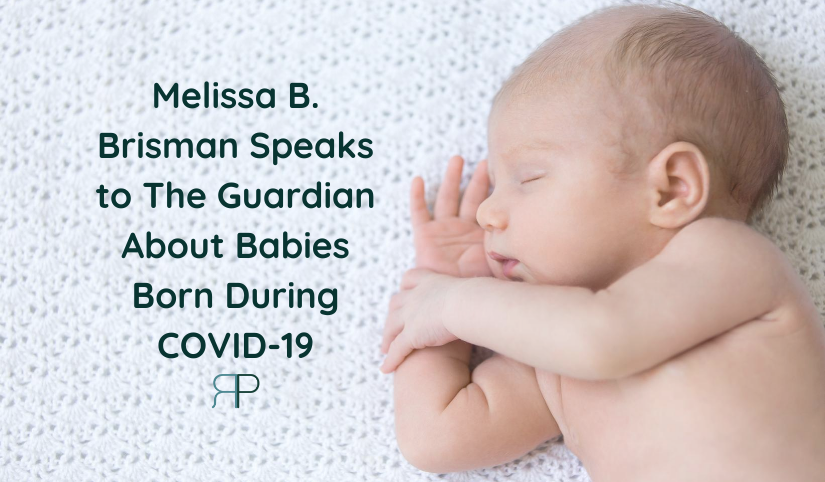 Melissa B. Brisman was featured in The Guardian on May 14, 2020.
How is COVID-19 Impacting Surrogacy? Melissa B. Brisman
, founder of Reproductive Possibilities and New Jersey-based reproductive lawyer, has been quoted in an article titled Surrogates Left Holding the Baby as Coronavirus Rules Strand Parents on The Guardian. When talking about the impact of COVID-19 on parents who are in the process of trying to be present for the birth and taking their baby/babies home she stated: "People are running out of funds. They've already spent so much money on this. They can't afford another £2,000 a week on a certified nurse to take care of the baby."

What Needs to Be Done?

The solution, Brisman says, is for the US immigration authorities to allow parents into the US to collect their children, and expedite the process by which they can leave the country. "I would like to see the government allow these people in quickly, and allow them home quickly," she says. "We need expedited passports, birth certificates and visas for people whose babies are being born."

Ready to Read More?
The full article, in the Guardian, telling the story of the surrogate that cared for her surrogate baby after the birth and during the COVID-19 pandemic can be found
here
.
To follow more updates about
Reproductive Possibilities
and Melissa B. Brisman, please follow our social media channels and blog!