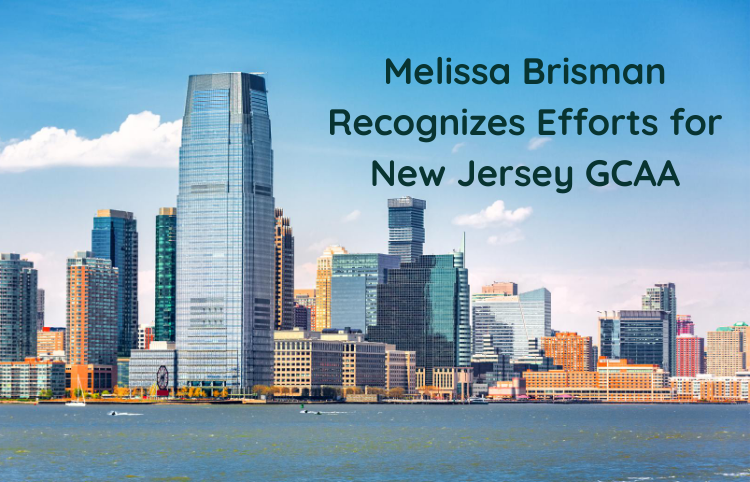 TRENTON, New Jersey (May 30, 2018) –Governor Phil Murphay signed into law the Gestational Carrier Agreement Bill sponsored by Assemblywomen Valerie Huttle, Annette Quijano and Mila Jasey. The law will protect all parties involved in gestational carrier arrangements as well as promote the best interests of the children who will be born as a result. Gestational Carrier Contracts will be enforceable, and Intended Parents and Gestational Carriers will have the legal protections that were denied to them previously.
New Jersey insurance regulations define a gestational carrier as "a woman who has become pregnant with an embryo or embryos that are not part of her genetic or biologic entity, and who intends to give the child to the biological parents after birth." Under the New Jersey insurance regulations, many medical insurance policies are required to pay for gestational carrier procedures. What had been missing in New Jersey is a law to protect the parties once these procedures produce a pregnancy and birth.
"This law corrects the problem of allowing gestational carrier arrangements to take place in New Jersey without legal protection for the parties, including the gestational carrier." said Melissa Brisman, a New Jersey based reproductive attorney, who assisted with the drafting of the this law.
A pre-birth order in these circumstances clarifies and recognizes the rights of the various parties and the anticipated child. It provides a measure of security to the intended parents, gestational carrier, and child. Intended parents are given their rights as parents with all the resultant legal obligations of care and support for their child. A pre-birth determination of parentage provides direction for hospitals and medical staff as to who may be present for delivery and immediately thereafter, and is a great aid in seeking consent and input as to the medical care of the child. The order establishing legal parentage also allows for the parents to add their child to their medical insurance policy, apply for a Social Security Number for the child, make income tax return decisions, and obtain a passport for the child, etc.
"Finally New Jersey has followed the lead of many of our surrounding states. It was imperative that this law was passed to provide distinction in the legal relationship between the gestational carrier and the parents of the child she is carrying. This law promotes family building and should be viewed favorably by all " argues Attorney Melissa Brisman.
Reproductive Possibilities is an agency owned by Melissa Brisman that facilitates gestational carrier arrangements. Ms. Brisman has been involved in over 2,000 gestational carrier arrangements. The women who are kind and caring enough to help a family have a child often tell us of the tremendous joy they feel by giving the gift of life to their intended parents. These women are properly screened and prepared for this journey. They don't create a maternal bond with the child as they have gone into this relationship fully aware that they are not carrying their own child. This law now protects them as well when they make this informed decision to become a gestational carrier.
"It is astonishing that I have lived and worked in New Jersey most of my life, and the passion I have for helping parents realize their dreams of becoming a family could not be completed within my home state. I have argued and won landmark cases in many other states and am so proud to now be able to add New Jersey to that list." said Melissa Brisman who is blessed with a family of three children, all carried by gestational carriers. "My family would not be here today without the wonderful gift of two compassionate women. Having to find my carriers in other states made my personal journey a bit harder. It would have been amazing for them to have lived in New Jersey so that I might have participated even more with my pregnancies."
Melissa Brisman is a member of the New Jersey Academy of Adoption Attorney ("NJAA"), which assistedAssemblywoman Valerie Vainieri Huttle with the drafting of the New Jersey Gestational Carrier Agreement Act (A-1704) and the American Academy of Assisted Reproductive Technology Attorneys ("AAARTA").
Melissa Brisman has worked in the field of third party reproduction and helped couples become parents since 1997. She graduated Valedictorian from the Wharton School of Business at the University of Pennsylvania and graduated with honors from Harvard Law School. She is an attorney admitted to practice in Massachusetts, New Jersey, New York, and Pennsylvania, and is a licensed certified public accountant. She is sole owner of Reproductive Possibilities, LLC, an agency that facilitates gestational carrier arrangements and Melissa B. Brisman, Esq., LLC, which handles legal work related to third party reproduction and adoption.