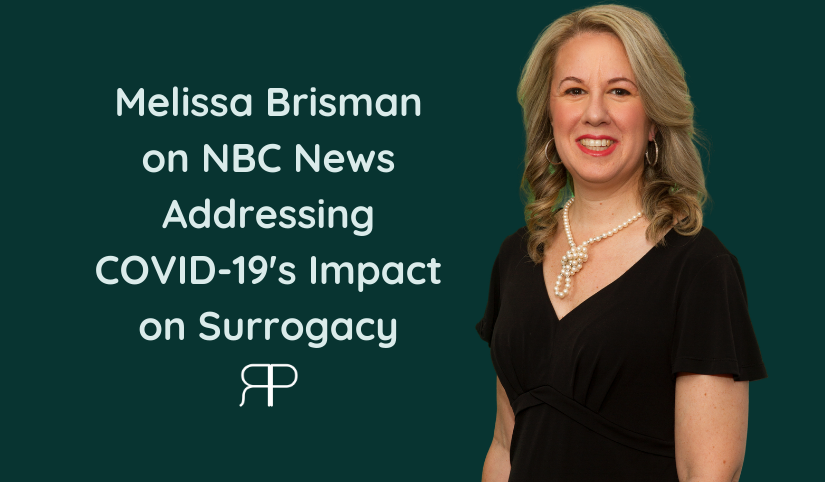 Melissa B. Brisman, founder of Reproductive Possibilities and New Jersey-based reproductive lawyer, has been quoted in an article titled Coronavirus Pandemic Sows Chaos in Surrogacy Process on NBC. When asked about how COVID-19 is impacting the surrogacy process, Melissa is quoted as saying "Informal surveys in the industry find that up to 200 international couples are currently affected by travel restrictions." She's had to turn to charitable organizations that look after babies with no one to care for them, usually awaiting adoption, something she's never had to do in her 21-year career.

How is COVID-19 Impacting the Surrogacy Process?

The process of getting intended parents to their babies and then getting the babies home is being impacted. In order to fly internationally, the baby needs a U.S. passport. Normally, Brisman is able to get her clients an expedited appointment and the family flies out in less than three weeks. Now, passport agencies are directed only to expedite for life-or-death emergencies, making the process around four months.

Ready to Read More?
The full article on the subject of how COVID-19 or Coronavirus is impacting surrogacy can be found
here
.
To follow more updates about Reproductive Possibilities and Melissa B. Brisman, please follow our social media channels and blog!