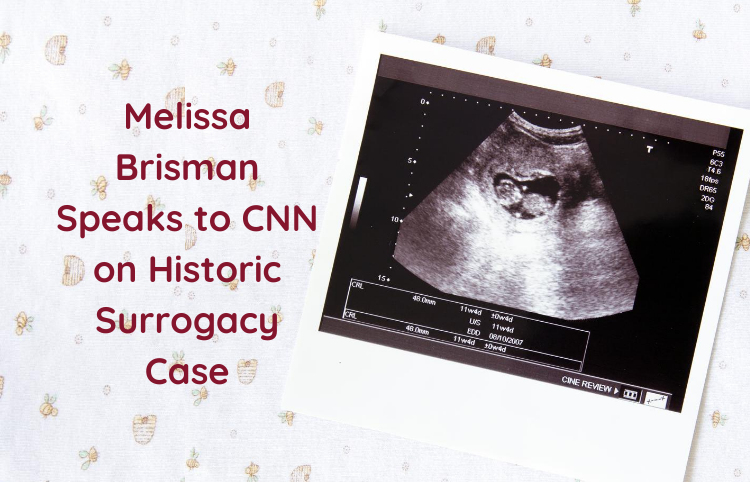 Melissa Brisman was featured in this CNN article on August 5, 2020 about the historic surrogacy case of Seraphina Hall.
Who is Seraphina Harrell?

In 2012, Crystal Kelley acted as a surrogate for a couple who was looking to have a child in a historic surrogacy case. During an ultrasound halfway through the pregnancy, it was determined that the baby had multiple severe birth defects and the parents wanted Crystal to have an abortion. Crystal fought the parents and ended up giving birth to the child, named Seraphina. Seraphina was adopted by loving parents shortly after her birth.
Only July 15th of this year, Seraphina sadly passed away due to complications from a surgery and infection.
How Did This Historic Surrogacy Case Impact the Industry?
Melissa Brisman, Founder of Reproductive Possibilities was contacted by CNN to comment on the impact this historic surrogacy case had on the industry. "People heard about this case, and they got scared about skipping steps. That's good for the industry," Brisman said. Surrogacy has become much more popular in the 8 years since this case and surrogacy lawyers and agencies have had to make changes to prevent this from happening again. On the whole, surrogacy agencies and lawyers have become more careful about making sure surrogates and couples agree ahead of time on crucial questions, according to Brisman.
Ready to Read More?

The full article, posted on CNN, telling the story of the surrogate that fought against her intended parents who wanted her to abort their child due to tests indicating severe birth defects, can be found here. In this article you can learn more about this historic surrogacy case and Seraphina's story.

To follow more updates about Reproductive Possibilities and Melissa B. Brisman, please follow our social media channels and blog!